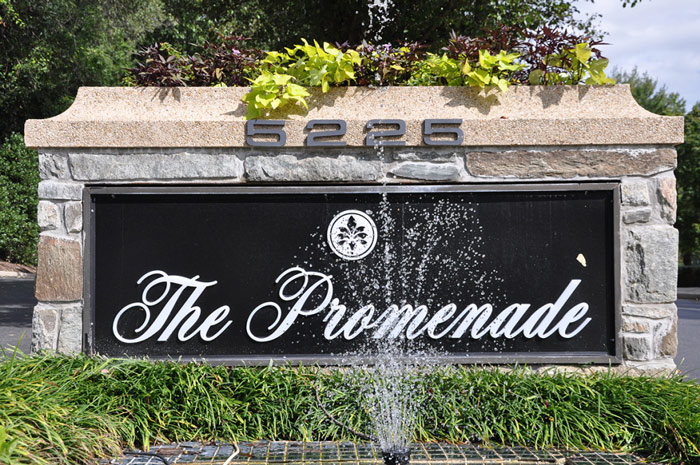 The Promenade has a glamorous and storied history that stretches back almost a century.
In 1927, "Nation's Business" publisher Merle Thorpe joined prominent business and civic leaders such as Gilbert Grosvenor, Charles Corby, and Armistead Peter who were building sprawling estates along Rockville Pike, a Colonial route stretching from the Potomac River to Harrisburg, PA. Thorpe named his 150-acre parcel "Pook's Hill" after "Puck of Pook's Hill," the 1907 novel by Rudyard Kipling. He built a large, castle-like house at the top of the hill a few yards from where The Promenade stands today.
When Germany invaded Norway in 1940, President Franklin D. Roosevelt asked Thorpe to rent the house to the exiled Norwegian Royal Family. Crown Princess Martha, along with her children Princess Ragnihild, Princess Astrid, and Prince Harald (today King Harald V of Norway) moved into the house later that year.
By all accounts, the family settled in well – so well, in fact, that Roosevelt prevailed on Thorpe to sell the entire Pook's Hill estate to the Norwegians. The royals lived on the estate until 1946 when they returned to Oslo. They sold the property that year, and the new owners tore down the house and subdivided the estate almost immediately.
As Montgomery County grew, the property changed hands several times. In 1971, developer Nathan Landow announced plans to build a high-rise complex that the Washington Post said would "cater to the luxury-recreation market."
Within two years, Landow erected the twin chevron-shaped towers that comprise The Promenade today. And, true to his plan, the luxurious complex included indoor and outdoor pools, a tennis complex, a shopping arcade, and many of the amenities Promenade residents still enjoy.
By 1980, with the local housing market exploding and dozens of high-rises going condo, Landow sold the property which was later converted from rentals to a cooperative. By 1984, the conversion was complete.
Today's Promenade reflects this history with grounds that echo Merle Thorpe's estate and luxury that would make any royal family feel at home.