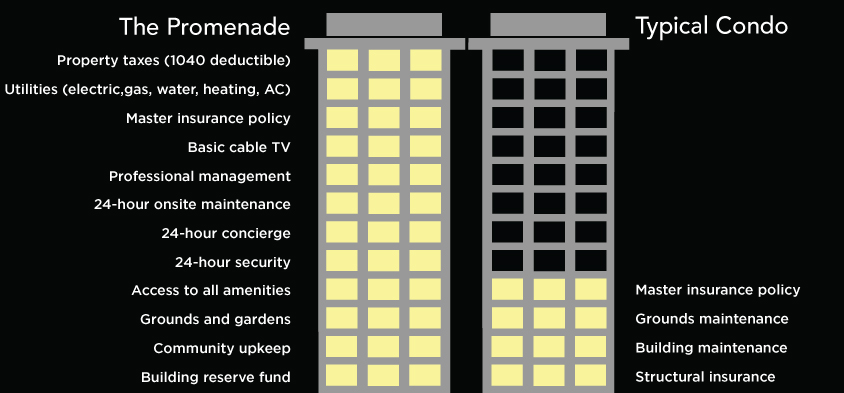 A co-op, like a condo, is an arrangement where residents take partial ownership in the community where they live.  But unlike a condo where you buy an apartment, at The Promenade you become a shareholder in the non-profit corporation that owns the entire community.  Your shares give you the right to occupy your unit and a reserved indoor parking space.
The Promenade's status as a co-op offers many advantages, including lower closing costs (no transfer tax or recordation fees).  The Promenade's monthly co-op fees also cover far more than typical condo fees.
Thanks to careful management and generous reserves, The Promenade has never had a special assessment.